There's a lot going on today out there in the world. Just now I was walking toward a one-square-block park that is mostly a grass field. From half a block away, I could see a guy out in the middle of the field doing Tai Chi, which is typically what people do when alone in the middle of a field around here.
I didn't give him a second glance, until I got to the sidewalk next to the park and I heard sounds coming at me from the center of the field. I looked up, and I realized that from a distance, animated phone talking and Tai Chi have a lot in common.
In other local news…
The redwood trees look like this right now all over the place: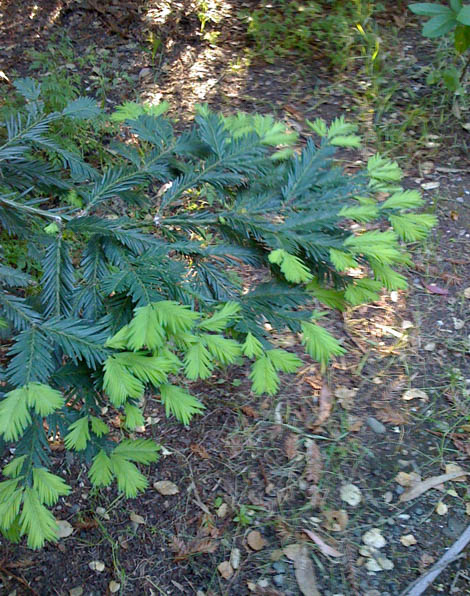 The dark green parts grew some time ago.
The light green parts grew some time this week.