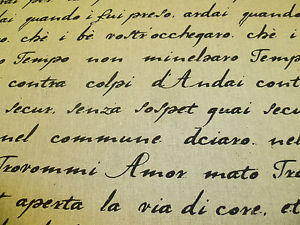 In March 2009, I got a letter from Guillermo Gonzales, editor in chief of Sportivo Magazine, the top hard-copy poker magazine in Italy. Guillermo asked if it would be okay if he translated some of my poker articles to Italian and published them in his magazine. I immediately sent a copy of Guillermo's email to my huge Italian family and asked, "How do you say 'HELL YES!' in Italian?"
Guillermo and I talked.
"How many of my articles do you want to use?"
"Eight," he said.
"Do you know which ones?"
"No."
"Would you like me to choose them for you?"
"Hell Yes!!"
So I went through my articles and picked out the ones that have been linked to or referenced the most, and I sent them in.
A few months later, my first issue of Sportivo arrived. I went to the Table of Contents. It was very exciting to see my name there, in the middle of what looked to me like an Italian restaurant menu. The name of my article was Reciprocita: la ragione del profitto nel poker, which I knew translated to Reciprocality: The Cause of Profit at Poker
So, ragione must mean cause. This was going to be really fun.
I opened the magazine to my article. The layout was superb. I started reading. I've heard a lot of Italian, but I barely speak a word, unless you count things like "pasta" and "That's amore." But because I was extremely familiar with the English version of what I was reading, the language center of my brain starting pulling lots of extra blood, with patterns and puzzles coming and going like crazy.
My article in the latest issue of Sportiva was particularly fun to read. It's like, everything sings in Italian. The name of the article is Folding. The very end goes like this:
And all of a sudden, I can't lose. I love folding.
Which in Italian, sounds like this:
E d'improvviso, non posso perdere. Amo foldare.
I love Amo foldare.