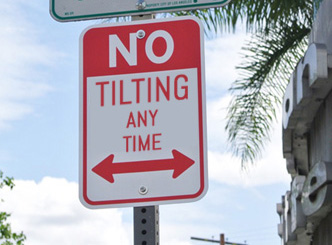 Tiltless is the name of my customized, comprehensive, in-person poker coaching program. This page tells all about it.
The fee is $10,000.
The steps:
Questionnaire – You tell me about you, using the questionnaire at the bottom of this page.
Consultation – I write to you and we arrange a free consultation to discuss our future.
Commitment – If we decide to move forward, you can pay the entire fee up front, using paypal, credit card, or check, or you can send a $1000 deposit after we schedule our time together, and then pay the balance in full in cash when we meet in Las Vegas.
Coaching – We spend four days together in Las Vegas, at either Bellagio or Aria, where we will go over all sorts of things. Details below.
Follow-up Coaching – I will remain indefinitely available for ongoing coaching. Details below.
All Tiltless programs include:
A customized curriculum
Audio recordings of our sessions
The client version of the master outline
Action items and reminders
Follow-up coaching
A diploma (see image below)
Overview:
I take all decisions you make that have any impact on your poker score, and I break them into two groups: betting decisions, and non-betting decisions. By "betting decisions," I mean raise, bet, call, check, and fold.
To improve your betting decisions, we will look closely at what you do now and why, beginning with hands you send me before we meet in Vegas. And also by examining hands and situation that arise during our nightly poker sessions. Our objective will be to discover changes you could make in your A-game that would rate to improve your score.
When it comes to non-betting topics, this is where some of my clients have been able to make changes that have improved their scores dramatically. They have written or called to tell me about the long-range, lasting improvements they continue to make.
Live-Poker Coaching: As part of the program, we play in the same game for four consecutive days, for two hours per day. After the first playing session, we discuss the particulars of our observations of each other. Then I make suggestions. During the second playing session, you might test drive some of them. Then, away from the table, we talk some more about your desired changes in behavior, attitude, image, and mechanical skills, and about how to bring them about. The live poker coaching can resemble a doctor checkup. I might diagnose you with maladies you didn't even know existed, that I happen to have remedies for. And I might tell you about strengths you didn't know you had, so that you can utilize them on purpose.
You can look at the master outlines to see a skeletal list of live poker topics that are likely to come up.
Follow-up coaching: The fee includes ten hours of follow-up coaching that can be used in any-sized increments and does not expire until you or I do.
A Walk-Through of the Entire Tiltless Program:
You will have some homework to do before we meet:
Familiarize yourself with the master outline.
Compile a list of hot topics and questions that you want to be sure we cover. You can also gather discussion topics from Elements of Poker.
Email ten hands to me that you played, with your comments and/or questions included.
Our time together goes like this:
Day 1 will be a Monday. We will meet at about 5pm for dinner and a chat. Then we go play poker. There won't be much if any coaching on Day 1. I'll be asking more questions about your history and your objectives, and we'll become familiar with each other, at the table and away. Also, day 1 will serve to get us bio-rythmically aligned for the rest of the week.
Days 2, 3 and 4, we start at 11:00 a.m. in my hotel room. (Tiltless proudly brews Peet's coffee.) We have a light lunch and a walk at around 2:00, and we finish up in the room at around 5:00. Then we go our separate ways for an hour, and then we meet in the poker room to play together in the same game for two or three hours.
Our time in the room is spent moving through your curriculum. You will come away with many ideas and actions designed to cause immediate and long-range improvements.
At the end of day 4, we review your action items and reminders, we make plans for follow-up coaching, and I give you your diploma:
Q: How much time will we spend on betting topics and how much on non-betting topics?
We might go deep and long into betting strategy, or we might barely talk about it. That depends on you and your needs and expectations.
Q: How long have you been doing poker coaching and how many clients do you have?
I opened for business on March 6, 2004. As of 2016, I have worked with 100 clients. My clients range from retired millionaires to college students. They play high stakes, low stakes, cash games, tournaments, limit, no-limit, on the internet, and at brick-and-mortar casinos.
Q: I want to be a professional poker player. Why should I retain you as my poker coach?
I will demonstrate behaviors, attitudes, and playing styles proven through time to command respect and get the money.
I know dozens of effective and lasting ways to improve your score.
I have been where you are going and I know the shortcuts.
Q: I already play poker for a living. Why should I have a poker coach?
For the same reasons that Tiger Woods has a golf coach and Frank Sinatra had a vocal coach.
Q: When I do my best, I have the best of it. But I do not perform optimally all the time, and it costs me a lot. Can you help me to increase significantly the amount of time I spend playing my A-game?
Yes.
Q: I have quite a bit of poker experience, and I want to accelerate all learning curves at once, but I am not looking to quit my job. Am I Tiltless material?
Yes.
Q: I have played a lot of poker on the internet but hardly any in a real casino. I want to transition to live play, quickly and profitably. Will you help?
Yes. I have done much work in this area with many of my clients and I have developed a curriculum for coaching live poker that covers a wide range of topics that only exist at live-poker cash-games and live-poker tournaments.
Q: I play almost entirely online. Elements of Poker has 40 pages in the Table Poker section, and two pages in the Internet Poker section. Should I hire you?
Depending on the games and stakes you play on the internet, and on how you play now, I may or may not feel that I can make suggestions that would significantly improve your A-game. If you want to learn how to play your A-game more often, then I think I can help with that, no matter what form of poker you play.
Q: Can you really cure my tilt?
No. But you can. I can show you how.
To get started, answer these questions:
Questionnaire
If you are interested in coaching, please copy the questions below into an email or document and send me your answers. My email address is: tommy@tommyangelo.com
What is your name, age, email address, snail mail address, and phone number, and time zone?
What is your living situation?
Do you post on the internet? Where? What are your handles?
Do you have a blog?
Do you have a job? Are you self-employed?
What is your gaming experience in general, and your poker experience in particular?
In what ways are you happy and unhappy with your poker game?
What do you play now? Give it to me in these pairings:

Percent of the time you play cash games compared to tournaments.
Percent of the time you play online compared to brick-and-mortar.
Percent of your hands that are No-limit hold'em, limit hold'em, Pot-limit Omaha, etc.

How many times have you read my books Elements of Poker and Painless Poker? (If the answer is zero, that's fine. I just need to know.)
Which of these describes you?

I definitely want to hire you.
I have not decided yet.

What are the best times for a phone consultation? Please answer in Pacific Time (GMT-8).
Bonus question, not required: Please include a picture of you.
---
"Tommy coached me at poker and it shaved five strokes off my golf game."
"This was not at all what I expected, but it was exactly what I needed."