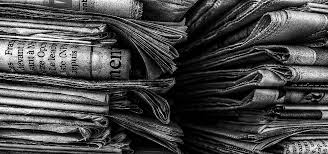 Written Interviews
From Print Media and Poker Websites
September 2011: A written interview about my books and other things, by Mike Owens of CheckRaze.com
Tommy Angelo is a well-respected poker player, writer and coach. He's best known for penning, Elements of Poker, which addresses the mental side of poker. In Part 1 of his interview for the Strategy with Kristy podcast, he discussed how to begin improving your poker mindset, and also addressed the common hurdles players face during the process. For Part 2, Angelo talks about how to deal with lack of confidence, gives advice for online players transitioning to live poker, and covers mediation techniques.
Here is a snippet from the interview:
Another tactic you use with your students is meditation. I think that word is a little scary for most poker players.
[Laughs] Very scary.
Is it because it's so unknown? What is it about meditation that frightens players?
Well, actually you hit on the classic right there. What we fear is the unknown. The reason people have fears and misconceptions built up about meditation is simply from lack of knowledge, lack of understanding. The way I go about it in poker coaching is that I try to draw on practices that I think a person can do in their current state. So for most people, the act of doing a formal sitting meditation takes multiple exposures over a long period of time before someone can even get to the point where they are non-resistant enough to even try that. That's rarely where I start with my clients.
It's usually a case of getting them to do the act of sitting up, making yourself still, and calmly being aware of your own mind and body. Observe your own thoughts. That's called mindfulness.That practice is something anyone can do and anyone who does that at the poker table, I believe, is going to make more money than if they didn't.
I look at what the smoothest possible slope of entry is when I'm introducing these kinds of concepts. I find out what anxieties they have about it, or what fears and misconceptions. And then I say, 'If you just do this simple thing, I think you'll make more money.' It's very, very easy to prove or disprove this because all you have to do is try it for a while, and come back and tell me what happened.
June 2009: Written interview at CardsChat.com
Tommy Angelo has been a professional poker player for almost 20 years. He is the author of "Elements of Poker" which has had great reviews from many successful poker players. It covers many areas of playing poker that are left out of other poker books and is written in a manner that is enjoyable to read.
Recently we interviewed Tommy. He answered questions submitted by some of our long term members.
CC – What's the most bizarre thing you have ever seen at a live poker table in a casino?
Tommy – This was at a one-table casino. Everyone knew everyone. This old-ish guy went into a red-faced vein-bulging rage over losing hand after hand. He stormed to the bathroom while blaring, "I'm going to go blow my ****ing brains out." He went into the bathroom, and we heard a gunshot go off. Nobody got up. A minute later, he came out, even more angry if you can imagine that, because no one had come to see if he was still alive.
CC – Do you think Omaha will be the next big wave of poker or will hold'em forever be the bread and butter of the industry?
Tommy – I have no idea. I do know that poker has never stopped changing.
CC – What do you think is the single most important skill a poker player should possess?
Tommy – Awareness.
CC – How much does your wife play or understand poker?
Tommy – I strongly believe that my wife Kay knows more than anyone has ever known about poker in the history of poker for someone who has never played even one hand.
CC – To what extent do you think her knowledge is an important part of your relationship?
Tommy – To a very, very large extent. She has spent lots of time with all sorts of poker players in all sorts of settings. And I've been babbling poker at her pretty much non-stop since '01. Now it's like we're a team. I am the player coach and she is the other coach. Poker is in many ways just as much a part of her life as it is mine.
CC – Philip Glass wrote a work "Koyaanisqatsi" which is a Hopi word meaning "life out of balance". What do you do in your non-poker life to keep your life in balance?"
Tommy – I cooked up this brand new formula for balance and health: Eat right, exercise, and don't forget to sleep.
CC – Your book "Elements of Poker" which has been out for about 16 months now, seems to be doing pretty well. Unlike many other poker authors you aren't just sitting back and trying to pump out new versions of the book or looking to rehash the same old stuff to the mass market. Do you have plans for another book?
Tommy – Yes. I might write a book called "The Eightfold Path to Poker Enlightenment." The book would in some way be related to the video series I just made with Wayne Lively and DeucesCracked.com that is airing every other week through August at DeucesCracked. The series, as Wayne puts it: "is not about how to play poker, it's about becoming a poker player." The audio is conversations on everything, with piano inserts in between. The visuals are a wide assortment of things that aren't poker tables. The main theme is how to play your A-game more often. The secondary themes are many and varied.
CC – What is your philosophy/personal goal when it comes to writing about poker?
Tommy – Philosophy: To be honest, amusing, and helpful. Goal: See "Philosophy"
CC – Is there a specific audience (at least in your own mind maybe) that you are primarily targeting when you write?
Tommy – I'm writing to anyone who likes to read my writing.
CC – You mention daily meditation in Elements of Poker. What is your daily routine and how do you feel it helps your mental game?
Tommy – Meditation helps my mental game in the same way that food helps me not starve to death. My daily routine is an hour and a half of meditation and yoga every morning when I wake up, and mindfulness practice throughout the day.
CC – Do you have any recommendations for further reading on the subject of meditation?
Tommy – Yes. I have a page full of recommendations and links and writings by me and others on meditation at my site: http://www.tommyangelo.com/meditation-101/
CC – You'll write a personal message into books purchased from your website. Can you share a memorable or bizarre inscription request?
Tommy – Do I have to stop at one? A week ago, I got this request:
Please draw two perfect circles – one above the other. Write one word in each circle of your choosing.
Thank you.
That was it. I used a salt shaker to trace out two nice circles. I wrote "TILT" in the top one, and "LESS" in the bottom one.
Several times I have complied with requests to inscribe things that federal law forbids me to reproduce here. In each case it was someone giving the book as a gift, and thereby feeling they had earned the right to have me hurl outrageous insults at the recipient.
February 2009: by Sean Gibson of GamingIllustrated.com
Tommy Angelo is the writer of the recently reviewed book Elements of Poker and one of the notable personalities of the industry. Following our review of his book Mr. Angelo was gracious enough to answer some questions for us in this exclusive Gaming Illustrated interview. Be sure to visit his website.
Q.
When you wrote Elements of Poker, you had been playing about 2/3 Limit and 1/3 No-limit for ten years in the Bay Area. How do you see today's mostly online No Limit culture affecting other games of poker?
A.
The current trend is that almost all new players play No Limit Hold'em. If that trend continues, then Limit Hold'em is destined to go extinct when all living Limit players are dead. But then, for all we know, Pot Limit Omaha, or even some other game that hasn't been invented yet, could bring the same fate upon No Limit Hold'em. And then there's the rise in HORSE games, which are all limit games, which could keep limit around for a long time if HORSE attracts fresh riders. If there's one thing I know about poker, it's that it always changes, and that I never know where it's going.
Q.
DeucesCracked is one of the top online poker schools and you're listed as a poker coach there, but you don't have any videos. Do you have plans to make any videos?
A.
Yes! I am working on an 8-episode video series for DeucesCracked.com called "The Eightfold Path to Poker Enlightenment." As my partner on this project, Wayne Lively, says: "This series is not about how to play poker. It's about how to become a poker player." The visual part of this series does not have any poker tables, or hands being played. The audio is eight hours of Wayne and I going over a huge amount of material and topics, almost none of it having to do with betting strategy, and much of it stemming from my coaching program. We are having a blast putting this thing together. Just don't ask me when it will be done! I'm terrible at handicapping the completion of my projects. Like I tell my wife, "It'll be finished when it's finished."
Q.
What advice can you give to medium and lower stakes players that are looking to improve their mental game but can't afford your personal coaching?
A.
Buy my book and find the parts in there that speak to you, and mark those pages, and keep coming back to them. Improving your mental game is about putting out diligent, relentless effort toward knowing yourself and your own mind, and it's about learning about how to focus, and then doing the daily work required to build mental strength. I gave the best advice I have on how to do that in my book.
Q.
I was somewhat surprised that Elements of Poker is a self-published title. Whenever I speak to top players they all seem to recommend it and it usually sits at the top of a lot of people's top poker book lists. Why is it self published?
A.
I self-published because I knew that if I had total control over everything, I could keep the project fun and interesting. I did outsource many pieces of the project. But I made all the final decisions, right down to the margin widths. Another reason I self-published is because I make way more money per copy than if I hadn't. Also, I can keep the book in print forever if I want, whereas with traditionally published books, the writer is not in on that decision. Also, for all I know, I would not have been able to get a normal publishing deal. Also, the modern world of self-publishing is quite a bit different than it used to be, much more user friendly, and print-on-demand technology, by keeping inventories low, is good on the environment. Also, I might have more books and other things for sale as the years roll on, and now I've done a lot of the work and learning that I'll only have to do once.
Q.
Are there any plans for a follow up book to Elements of Poker?
A.
No, I mean, I won't be writing a book that is somehow related to or a continuation of EOP. EOP has a very definite theme that's in the last two pages, and I doubt that I will ever feel a need to add on to it. As to other projects, the video series project is going to take at least a year altogether. (I started on it approximately some number of months ago – who's counting!) My life plan is to have one major project going and not look past that. Right now, it's the video series. Some things I'd like to maybe do eventually are 1) write a screenplay 2) write thmusic for a movie 3) write a book based on the video series.
Q.
In the book you stress the importance of proper breathing for particular situations. It seems like this is something that poker players should be doing whether they are going through a heater or a cooler. Your insight?
A.
The centerpiece of my teaching, which comes straight from ancient teachings, is increasing happiness by way of non-resistance and awareness, with awareness of breathing being the go-to tool. I do think that poker players would be better off with more concentration on breathing. But not because they play poker. It's because they play life. I think everyone would be happier if they followed their breathing. Anywhere, anytime.
Q.
When you coach a player, how much time do you spend on mental topics compared to gameplay specific topics?
A.
That depends totally on the client. Before we start a program, we spend quite a bit of time communicating, and I put together a curriculum based on those discussions, and emails, and hands they send me, and posts they write, and whatever else I collect as I profile them. With some clients, we spend almost all the time on betting strategy. With some, almost none on strategy. And everywhere in between. On average, it's about half and half.
Q.
You've developed a lot of fans because they've fell in love with Elements of Poker. Do you have any words to these people?
A.
Yes. Elements of Poker took me 47 years and 18 months to write. I loved writing it, and I love it that somebody loves it. It's been the win-win fantasy of a lifetime, come true. Thanks for letting me in.
May 2008: This is an email interview that appeared at parttimepoker.com
With all of the poker-related content that's spilling out of publishing houses and websites these days, it's increasingly difficult for any one entity to really draw the attention of the community at large. As a result, it's all the more impressive when a particular author or text manages that accomplishment. Enter Tommy Angelo, a long-time pro well-known to several pockets of the poker community who took the big step from private coach to public instructor a few months ago with the release of Elements of Poker.
Tommy was nice enough to answer a few questions via email. Visit his website at TommyAngelo.com
PTP: First of all, congratulations on the book.
Thanks! And thanks for inviting me to this great interview format. It's like having a superpower – being able to rewind time and edit what I say right after I say it.
PTP: Elements of Poker seems to be getting a near-universal positive response from the poker community. Are you surprised at all by that response, or did you feel fairly confident in how the book would be received?
I knew there were some people out there who liked my writing, and I was confident that they would like my book. I was definitely surprised that in the vast poker world, full of critical reviewers, posters and bloggers, that so many people are writing about my book, and that almost all of what they are writing is enthusiastically favorable. Have you seen Element 33? It's called "Gobsmacked." My reaction to the reaction to EOP was like that, except good.
PTP: What was the motivation behind writing the book?
To help reduce the amount of unhappiness on planet earth.
My book is entirely about poker. It's about how to play poker better than you do now, and it's about how to understand poker better than you do now, and it's about how to feel better about poker than you do now. And then there is a higher perspective, and from there, my book is about more than poker. It's about appreciating and accepting what is, good or bad, and then stopping right there, before thinking about it screws everything up, and then, do the same thing again, an instant later. In this way, it's possible to undo anger and misery and everything else that hurts. And that helps us play our best more often, and that improves our poker score. I played poker for 30 years before I came to this understanding, and it's so mindbogglingly awesome that I couldn't keep it to myself. So I started coaching, and that eventually led to the writing of this book.
I wrote Elements of Poker to make you laugh, and think, and not think. I wrote it to pass on what I've learned so far about the particulars of poker, and also to sing my rendition of an ancient song called pain-reduction-by-way-of-present-tense-living.
PTP: I know the book is a natural extension (in many ways) of your coaching curriculum; what was it about the book as a format or medium that attracted you?
There are other mediums? Seriously, from a strictly ego standpoint, I was a writer who had never written a book. I had begun several books in my life and never come close to finishing one. This time around I decided to put everything aside – I didn't play poker or take on new clients – until the book project was done. Looking back, I realize that I was never going to finish a book until I learned how to apply the disciplines that I write about in this book. Go figure.
PTP: You've been coaching for quite some time. Now that internet poker seems to have made the game more dynamic (insomuch that dominant strategies seem to cycle more quickly), do you have trouble playing enough to keep your coaching current?
I have a good mix going of coaching, and playing in the same game with clients as part of the coaching, and playing poker on my own time. You're right that poker changes, but then, it always has. It's not a problem to keep up because I love being immersed in poker.
PTP: Online poker coaching and training has really taken off in the last year or so. What's your general take on the worth of the average online poker instructional site that relies primarily on video-based walk-thrus of instructor sessions?
I have to think that getting video instruction is a higher EV choice than getting no instruction at all. As to which site I like best, that's a no-brainer. DeucesCracked.com. And I'm not just saying that because I am tightly affiliated with that site and I know all five founders personally and I've coached two of them. It's the other way around. I chose to park myself under the DeucesCracked umbrella because I know the people who run it and I've seen what they produce. Their site is innovative, creative, and effective, and they really know their poker. I've been playing poker full time since 1990, and I learn or relearn something every time I watch one of their videos.
PTP: Do you have any plans to expand your coaching offerings into the video format?
Yes. My next project is going to be a video series at DeucesCracked called "The Eightfold Path to Poker Enlightenment." I am going to coach my friend Cactus Jack through dozens of topics, both betting decisions and other poker decisions. Jack is a full-time pro who only recently quit his job. The audio will be Jack and I talking. The video will be text and images and who knows what. It's mostly blank canvas right now.
PTP: I've heard more than a few fellow players describe your book as having a transformative impact on their game. Are there any books that had a similar impact on you as a player?
Yes. I was transformed into being an informed dreamer when I read "Poker: A Guaranteed Income for Life" by Frank Wallace in the early 80's. That's when I knew I wanted to be a poker pro someday. In 1987, I read "Hold'em for Advanced Players" by Sklansky and Malmuth. Three years later I went pro. I read Doyle Brunson's "Super System" in the early 90's and that was a huge help. Next was "Zen and the Art of Poker" by Larry Phillips, which I read in the late 90's. It had an instant and permanently beneficial effect on me. And then came the "Killer Poker" series of poker articles by my favorite poker writer, John Vorhaus. Those articles, and also articles by Mike Caro, were written with attitude, humor, and style. They made me want to become a poker writer. And they covered hundreds of topics besides betting, and that helped me to see the forest.
PTP: There is an incredible array of material covered in your book. Do you have a favorite part?
Yes. My favorite child is element #144: "A Process of Illumination." I ended the book on my strongest theme, that poker is inevitably painful, which makes it a great place to practice the transformation of suffering into bliss.
October 2006: Here is an article about my coaching program written by Bill Rini of Bill's Blog
Somewhere in between all of the craziness of the UIGEA I spent some time on the phone with Tommy Angelo. Those of you who've spent some time on 2+2 probably know Tommy from his brilliant posts there. We had exchanged a few emails before I left LA and I had asked him if he wouldn't mind doing a little phone interview about his poker coaching.
To get the stats out of the way, Tommy has been playing professionally since 1990. He started coaching three years ago after being swamped by people on 2+2 who offered to pay him for coaching. He could have followed the standard hourly rate and offered to answer emails and review hand histories but his big-picture approach to poker didn't lend itself to "you should have raised" type of coaching. Instead he put together an entire program. He put together a topic list and offered it on an all or nothing basis. Early on, some of 2+2's most solid players took his course. They publicly praised what Tommy had done for them, and Tommy has been spending half his time teaching and the other half playing ever since.
Personally, I was a little intrigued about Tommy's unique coaching style after reading his website, "Tiltless.com." Tommy doesn't take his coaching lightly so there's a whole process before he'll even take on a new client. But he's not an elitist. It's about making sure that the student is ready for the teaching and will get his money's worth out of the course. First there's a questionnaire, then a phone conversation. Tommy told me that both he and the prospective student should be looking for reasons not to move forward. If, and only if, both student and teacher feel that this is going to be win-win does the relationship progress.
Unlike most poker coaches, Tommy doesn't do any initial coaching by phone or email. He does do follow up work with his clients using phone and email, but only after the main coaching session, which is always in person. You spend four days in Las Vegas studying with him, face to face. The course work is done in a hotel room, and during meals. Also, you play in the same game with Tommy at least twice, for mutual observation. He claims that he can't teach his methodology part way, and if the curriculum he publishes on his website is any indication, that's a massive understatement.
Tommy's approach puts a great deal of emphasis on staying off tilt (get it, Tiltless?). And not just the maniac style of tilt. Tommy defines tilt as "Anything less than your A-game and your A-mindset." I've written about and talked with people about this fundamental concept quite often so what he says rings very true to me. What good is it to teach someone how to play AK in the blinds if their real leak is that when they play for more than 5 hours in a session they lose focus and make far greater mistakes? When you scroll through the list of topics Tommy teaches you'll find stuff like:
Game Rejection – How to quit when you know you should.
How to be calm, cool and focused whenever you want
Universal unbroken respect for every opponent's money, cards, and time
Forbidden words and thoughts
Resolve in reserve
Dissipating waves of tilt and bad play
Separating performance from results
Controlled breathing
When I asked Tommy about the unique nature of some of the topics he covers he said that he feels it's not realistic to separate life from poker. He seems to work on the premise that most of us know how to play better but unless he can get into your head he can't show you how to control the parts of your mind that keep you from playing your best game.
He and I spent some time talking about Zen and the Art of Archery — which is a book Howard Lederer highly recommends (as do I) — and how it relates to poker. The core lesson is that the master allows his student to fail — sometimes for years — in order to help him appreciate how something as seemingly inconsequential as how to breathe is to becoming a great archer. There's also some excellent writing about how the master does not care if you hit the target. The only thing that matters is how you draw and release the bow. Hitting the target becomes effortless once the student separates himself from attempting to achieve any goal other than drawing and releasing the bow perfectly. Sort of sounds like not being results oriented, doesn't it?
But lest one think that Tommy is some sort of Tony Robbins self-help guru, Tommy also teaches many hard-core poker principles in great depth and with fresh insight. According to Tommy, position is a part of every street. There is always someone acting first, and someone acting last. One of the things that kept me thinking after we got off the phone was when he told me that when someone says "position is important at poker," that's about as silly as saying that altitude is important at flying, or that water is important at swimming.
In nearly every interview I've ever seen with the most elite of the elite poker professionals in the world, when asked what the most important thing in poker is they always respond that it's position. Yet, in nearly every serious text on the subject of poker, the author focuses on hand strength and how it relates to your position. It may seem like a subtle difference but when you give it some serious thought it really is a substantial difference.
Tommy claims the question of how to play AK doesn't exist in his world. Across the top of his starting-situation charts, there are no hands, or groups of hands. There are the positions, small blind, big blind, button, etc. Once you've defined your position, there's a menu of possible moves. When your hand selection reaches beyond that, you're on tilt. And that is one of his central themes. As I mentioned before, tilt isn't necessarily defined as spewing your chips like a drunken sailor. A bad call is tilt. A bad lay down is tilt. Tommy's course is designed to teach you how to play solid poker as well as to give you the wisdom to know when you shouldn't even be playing, and the tools to actually pry yourself away from the table. He teaches you how to use position to your advantage as well as the attitudes you should have towards other players, money, the game, and to some degree, life.
I mentioned to Tommy that his course sounds like a mix of solid poker mixed in with a healthy dose of Barry Greenstein's advice from his book Ace on the River. And funny enough, Tommy is working on a short book of his own. It's basically the best gems from the 100 pages of outline and handouts that he gives each student before the course. His book will not be a substitute for his four-day program. It is intended as an accelerator and a refresher.
So what's an intensive four-day course with Tommy going to set you back? Tommy charges $7000 and offers follow up at $200 an hour over the phone or via email (the $7000 includes 2 hours of follow up). That may sound expensive but people pay $3500 – $4000 for some of these boot camp programs where they spend a few days listening to top pros lecture how to play aces to a room of 200 people. If you're lucky you might get one of your questions answered in a Q&A. That's alright for some people but as I mentioned at the beginning of this article, Tommy is looking to pre-qualify his students and putting a significant price tag on his teaching is certainly a qualifier.
Even if your bankroll can't stand a $7000 investment in becoming a better player you can still benefit from Tommy's wisdom by visiting his website and scouring the 2+2 archives for some of his posts. He's shared a lot with the poker community over the years and it's out there for free until that bankroll grows big enough to take the next step.