Hear me interviewed on these podcasts!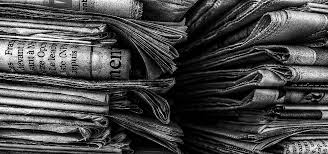 Written Interviews
From Print Media and Poker Websites
September 2011: A written interview about my books and other things, by Mike Owens of CheckRaze.com
Tommy Angelo is a well-respected poker player, writer and coach. He's best known for penning, Elements of Poker, which addresses the mental side of poker. In Part 1 of his interview for the Strategy with Kristy podcast, he discussed how to begin improving your poker mindset, and also addressed the common hurdles players face during the process. For Part 2, Angelo talks about how to deal with lack of confidence, gives advice for online players transitioning to live poker, and covers mediation techniques.
Here is a snippet from the interview:
Another tactic you use with your students is meditation. I think that word is a little scary for most poker players.
[Laughs] Very scary.
Is it because it's so unknown? What is it about meditation that frightens players?
Well, actually you hit on the classic right there. What we fear is the unknown. The reason people have fears and misconceptions built up about meditation is simply from lack of knowledge, lack of understanding. The way I go about it in poker coaching is that I try to draw on practices that I think a person can do in their current state. So for most people, the act of doing a formal sitting meditation takes multiple exposures over a long period of time before someone can even get to the point where they are non-resistant enough to even try that. That's rarely where I start with my clients.
It's usually a case of getting them to do the act of sitting up, making yourself still, and calmly being aware of your own mind and body. Observe your own thoughts. That's called mindfulness.That practice is something anyone can do and anyone who does that at the poker table, I believe, is going to make more money than if they didn't.
I look at what the smoothest possible slope of entry is when I'm introducing these kinds of concepts. I find out what anxieties they have about it, or what fears and misconceptions. And then I say, 'If you just do this simple thing, I think you'll make more money.' It's very, very easy to prove or disprove this because all you have to do is try it for a while, and come back and tell me what happened.
June 2009: Written interview at CardsChat.com
Tommy Angelo has been a professional poker player for almost 20 years. He is the author of "Elements of Poker" which has had great reviews from many successful poker players. It covers many areas of playing poker that are left out of other poker books and is written in a manner that is enjoyable to read.
Recently we interviewed Tommy. He answered questions submitted by some of our long term members.
CC – What's the most bizarre thing you have ever seen at a live poker table in a casino?
Tommy – This was at a one-table casino. Everyone knew everyone. This old-ish guy went into a red-faced vein-bulging rage over losing hand after hand. He stormed to the bathroom while blaring, "I'm going to go blow my ****ing brains out." He went into the bathroom, and we heard a gunshot go off. Nobody got up. A minute later, he came out, even more angry if you can imagine that, because no one had come to see if he was still alive.
CC – Do you think Omaha will be the next big wave of poker or will hold'em forever be the bread and butter of the industry?
Tommy – I have no idea. I do know that poker has never stopped changing.
CC – What do you think is the single most important skill a poker player should possess?
Tommy – Awareness.
CC – How much does your wife play or understand poker?
Tommy – I strongly believe that my wife Kay knows more than anyone has ever known about poker in the history of poker for someone who has never played even one hand.
CC – To what extent do you think her knowledge is an important part of your relationship?
Tommy – To a very, very large extent. She has spent lots of time with all sorts of poker players in all sorts of settings. And I've been babbling poker at her pretty much non-stop since '01. Now it's like we're a team. I am the player coach and she is the other coach. Poker is in many ways just as much a part of her life as it is mine.
CC – Philip Glass wrote a work "Koyaanisqatsi" which is a Hopi word meaning "life out of balance". What do you do in your non-poker life to keep your life in balance?"
Tommy – I cooked up this brand new formula for balance and health: Eat right, exercise, and don't forget to sleep.
CC – Your book "Elements of Poker" which has been out for about 16 months now, seems to be doing pretty well. Unlike many other poker authors you aren't just sitting back and trying to pump out new versions of the book or looking to rehash the same old stuff to the mass market. Do you have plans for another book?
Tommy – Yes. I might write a book called "The Eightfold Path to Poker Enlightenment." The book would in some way be related to the video series I just made with Wayne Lively and DeucesCracked.com that is airing every other week through August at DeucesCracked. The series, as Wayne puts it: "is not about how to play poker, it's about becoming a poker player." The audio is conversations on everything, with piano inserts in between. The visuals are a wide assortment of things that aren't poker tables. The main theme is how to play your A-game more often. The secondary themes are many and varied.
CC – What is your philosophy/personal goal when it comes to writing about poker?
Tommy – Philosophy: To be honest, amusing, and helpful. Goal: See "Philosophy"
CC – Is there a specific audience (at least in your own mind maybe) that you are primarily targeting when you write?
Tommy – I'm writing to anyone who likes to read my writing.
CC – You mention daily meditation in Elements of Poker. What is your daily routine and how do you feel it helps your mental game?
Tommy – Meditation helps my mental game in the same way that food helps me not starve to death. My daily routine is an hour and a half of meditation and yoga every morning when I wake up, and mindfulness practice throughout the day.
CC – Do you have any recommendations for further reading on the subject of meditation?
Tommy – Yes. I have a page full of recommendations and links and writings by me and others on meditation at my site: http://www.tommyangelo.com/meditation-101/
CC – You'll write a personal message into books purchased from your website. Can you share a memorable or bizarre inscription request?
Tommy – Do I have to stop at one? A week ago, I got this request:
Please draw two perfect circles – one above the other. Write one word in each circle of your choosing.
Thank you.
That was it. I used a salt shaker to trace out two nice circles. I wrote "TILT" in the top one, and "LESS" in the bottom one.
Several times I have complied with requests to inscribe things that federal law forbids me to reproduce here. In each case it was someone giving the book as a gift, and thereby feeling they had earned the right to have me hurl outrageous insults at the recipient.