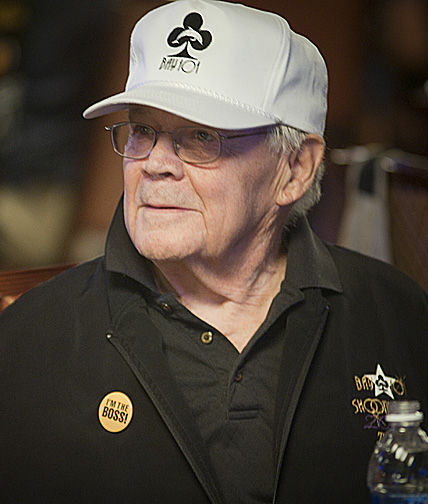 I went to a party recently where I ran into John Mugnani, floorman extraordinaire at the California Grand Casino. The next day John sent me an email with a story about our mutual ancient friend, Tahoe.
A guy walks up to Tahoe and says, "Listen to this terrible bad beat story that just happened to me."
Tahoe says, "Did you lose with a royal flush?"
The guys says, "No."
Tahoe replies, "Then I've heard it before."
What the hell, as long we we're here sharing Tahoe stories, this is a paragraph I wrote about Tahoe in 2001 in an article I wrote while I was at the WSOP:
Before the Senior's event, Howard "Tahoe" Andrew said that no medication or walkers would be allowed during the tournament and that whoever was still breathing at the end would be the winner. Tahoe said he's not taking any "last longer" bets.