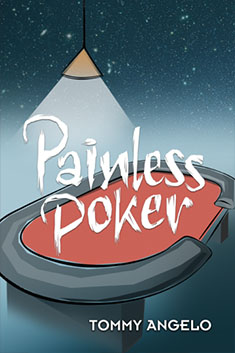 Seven agitated poker players — each of them reeling in poker pain — are beamed to the Painless Poker Clinic, where Tommy conducts a two-day seminar on how to play poker, and life, without all the stress and frustration.
Beyond statistics, beyond whether to raise, call, or fold, Elements of Poker reveals a new world of profitability for your bankroll and your life. Published in 2007, Elements of Poker has been extremely well received by the poker community for its fresh perspective, grand scope, humor, insight, and tilt reduction teachings.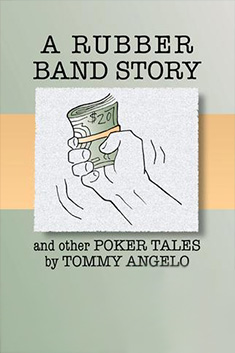 This book collects the best articles, blogs, and stories from Tommy's last 12 years of writing and showcases them with eighteen new introductions and afterwords. Here you'll find poker war stories from his years as a pro, poker fiction, ruminations on poker rules, and more – including a strong selection of articles on tilt, the author's signature topic.
Waiting for Straighters is a long poker article about folding before the flop at no-limit holdem and pot-limit Omaha. It merges deep geek strategy with the painless perspective.
Free web version:
https://www.tommyangelo.com/waiting-for-straighters/
The
ebook
and
audiobook
versions are at 
Amazon
 and elsewhere.